ACADEMIC QUALIFICATIONS
| | | |
| --- | --- | --- |
| University of Liverpool | B.A. (Hons) | Psychology & Physical Education |
| University of Sheffield | P. G. C. E. | Physical Education & Geography |
| University of Edinburgh | M.Sc. | Outdoor Education |
| University of Edinburgh | M.Sc. | Education Research |
| University of Edinburgh | Ph.D. | Motor Learning |
OTHER ACADEMIC AWARDS
NAOE Steve was awarded a bursary by the National Association for Outdoor Education for the quality of his Masters dissertation on Contextual Interference
ESRC On the basis of his research proposals to the UK Economic & Social Research Council, Steve was awarded an Open Competition award for both his second Masters degree and his Ph.D. with a score of alpha+ – the highest possible.  This is awarded to an application that has "outstanding potential scientific merit" and which is "considered to be internationally competitive and of such merit, timeliness and novelty that it is likely to make a significant contribution to knowledge and the development of the research area."
ACADEMIC AFFILIATIONS
NASPSPA Steve is a member of the North American Society for Sports Psychology and Physical Activity. He presented his most recent research at NASPSPA's 2015 conference in Portland, Oregon.
RESEARCH
Steve's first Masters dissertation examined the Contextual Interference Effect in skill acquisition in kayaking. His research highlighted the benefits to retainable and transferable learning by the inclusion and maintenance of functional interference. Most coaching approaches seek to control situational variety in order to concentrate on repetitive, technical training in a benign setting. This is a less effective method of developing appropriate and adaptable skill.
His second Masters degree, and his Ph.D., tackled the issue of attentional focus in skill acquisition. Both these degrees attracted prestigious funding from the Economic & Social Research Council based on the quality of Steve's previous research and the strength of his academic proposal. The ensuing studies were based on the premise that in many skill learning situations coaches focus learners' attention inappropriately when compared with the attentional focus exhibited by skilled performers. The attentional focus research demonstrates that this type of inappropriate focus actually causes a cognitive constraint and reduces retainable, transferable and adaptable skill development.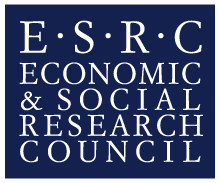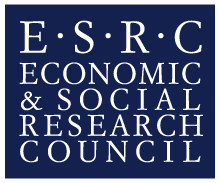 If you are interested in learning more about interference effects and attentional focus in skill development you are welcome to attend one of Steve's signature Skill Acquisition & Motor Learning Courses.