CAVING TRIPS & EXPEDITIONS
Caving trips are open to cavers and non-cavers alike as they are designed to be fantastic underground adventure holidays suitable for a wide range of people.  They also make an excellent addition to a longer holiday in a beautiful area.  Steve has run such trips to the Vercors and Chartreuse in France as well as the current destination in Cantabria near Bilbao.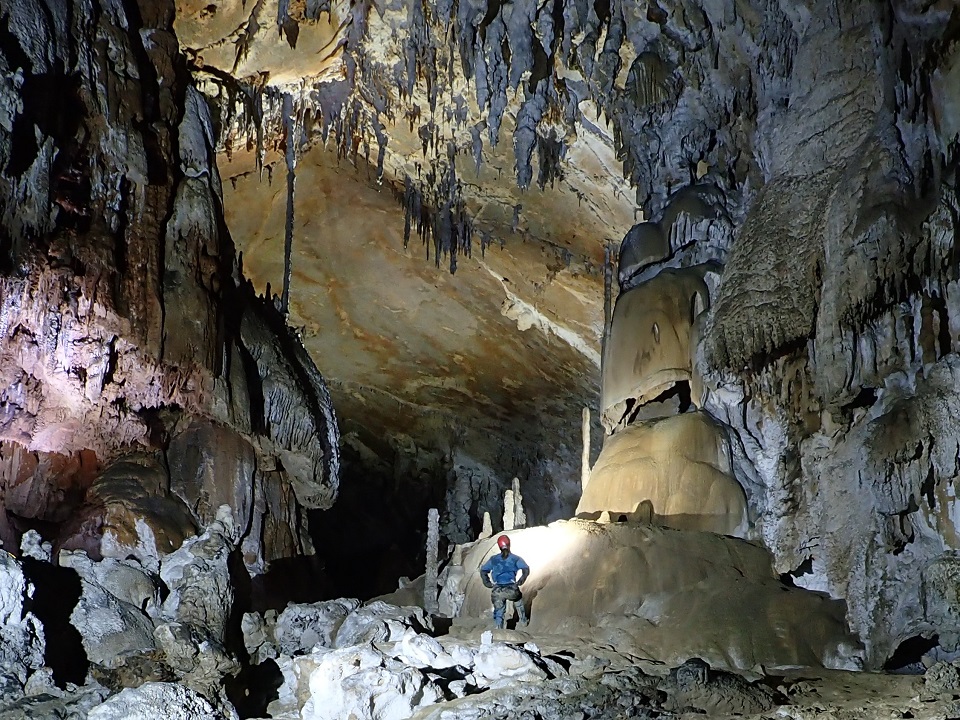 SPANISH CAVING TRIP
This series of day trips will explore caves in Cantabria in Northern Spain. The caves are vast and spectacular, providing amazing underground trekking and scrambling. The technical level is relatively low so these trips are suitable for any fit and interested person. Call Steve to discuss if you are interested.
NB You must ensure you have comprehensive travel and activity insurance covering this trip.
Cost
£595.00 per person
(excludes travel, accommodation, food, personal equipment, though Steve will advise and support on these as needed)
Dates
October 10th – 14th 2022.
More details
Enquire now
"So far I have been on two fantastic trips with Steve. The first was a caving trip to France which was followed by an Ecology trip to the Isle of Rum. Caving was amazing! Even while we were descending down ropes into a completely new environment for me, I always felt completely safe and extremely well looked after – Steve's professionalism and commitment to looking after me was really excellent. I had such a good time that I followed this up with an Ecology week. I learnt more about Ecology from Steve in a one week hands on practical trip than I'd managed whilst studying Ecology modules at university! I wasn't the only one in that situation either. It was a magical experience. I have no hesitation recommending Steve to anyone!"

Nia Gibson, Coordinator of Education for Sustainable Development. Toronto Zoo, Canada